Pastor and Clergy Appreciation
We Celebrate



Refuge From The Storm Church




Pastor and Clergy

In appreciation of their labor of love shown towards church members of Refuge From the Storm Church and those who are in need. 

Hebrews 10:6 – NIV - God is not unjust; he will not forget your work and the love you have shown 
him as you have helped his people and continue to help them.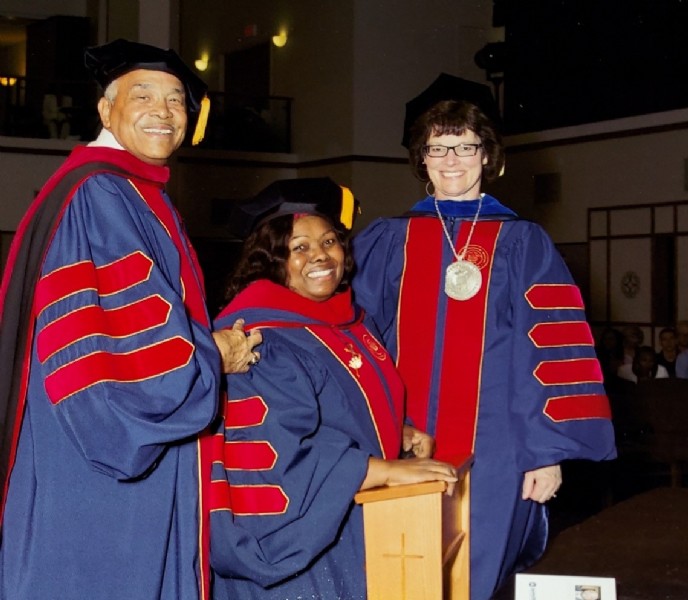 Reverend Dr. Millicent Y. Black (center) - United Theological Seminary 2015
Pastor, Refuge From the Storm Church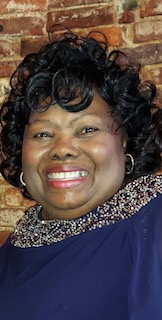 Pastor Appreciation Day  - October 24, 2021
Reverend Dr. Millicent Y. Black
Rev. Dr. Millicent Yvonne Black was born and raised in Mt. Pleasant, TN. She was licensed and ordained in 1998 and has served in the church and in Christian Organizations since she was a young adult, including founder of Fellowship of Christian Women, Hope for the Hurting Ministries and served as Vice-President of Outreach on the West Tennessee Area Board of Women's Aglow International. Currently, she serves as pastor of Refuge From the Storm Church, a Conference Call Church that seeks to offer a spiritual community for those who deal with OS/EH.
She holds a Master's in Marriage and Family Therapy from Trevecca Nazarene University in Nashville, TN. She received her Doctor of Ministry Degree in Christian Education and Social Justice (2015) and Master of Arts in Christian Ministries Degree (2016), both from United Theological Seminary in Dayton, OH. She continues her education through training as an advocate for victims of domestic violence. Rev. Black is an advocate, researcher and looks forward to continuing her work in providing hope for the hurting and pursuing some personal interests like publishing her dissertation and writing a book about her experiences in this lawless society. She is the proud mother of two daughters and two grandchildren.
Words of Encouragement
 Clergy Appreciation Day – October 30th, 2021

Pastors Terence & Pamela Wilson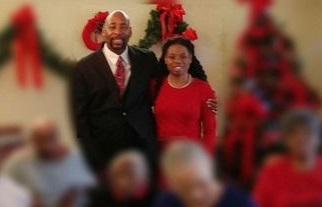 Terence and Pamela Wilson are born-again Christian evangelists and pastors whose mission is to comfort various people who are hurting, disenfranchised, persecuted, marginalized and isolated. They connect with various organizations to fulfill Jesus' words in Matthew 25:40 "Whatsoever You Do to the Least of these My brethren, you have done it unto Me." The Wilsons hold church service every Sunday for elderly residents of two metro Atlanta nursing homes (now virtual church). Both Terence and Pamela are ordained and members of a national ministerial group. In addition to ministry, Terence Wilson is a national sales leader in the home services industry. Pamela Wilson is a public relations executive. 
Minster Juanita Purdy
Mnister Juanita Purdy is a licensed minister of the gospel of Christ and has been working in ministry for 18 years.  She is a teacher by training and by divine appointment from God.  Juanita is currently a middle school teacher in Florida. She enjoys praying, teaching, writing, and traveling. Her desire is to one day finish law school as well as attend seminary.  Juanita has a love for Old Testament History especially Psalms and Proverbs. She is an avid reader of Jewish History.
Elder Carolyn Cunningham 
Elder Carolyn came to Christianity by way of the sacrament of Baptism as an infant.  Born into a multigenerational Roman Catholic family, Church doctrine taught that babies must be baptized as soon as possible.  She became steeped in that faith by attending Catholic schools from the third grade through high school.
After converting to a main line Protestant denomination as an adult, her Christian faith became stronger as more welcoming and loving aspects of God were revealed. She was ordained an Elder in this denomination.
Today, as a person of God who is targeted, her faith has grown even more. She continues to learn more about God, who He is and His work in and through our lives.  She believes we can worship God at any time and in any place.  She also believes we should not limit ourselves to thinking about God being confined to a brick and mortar church building.
Evangelist Shantee Lydia McKissick

​​​​