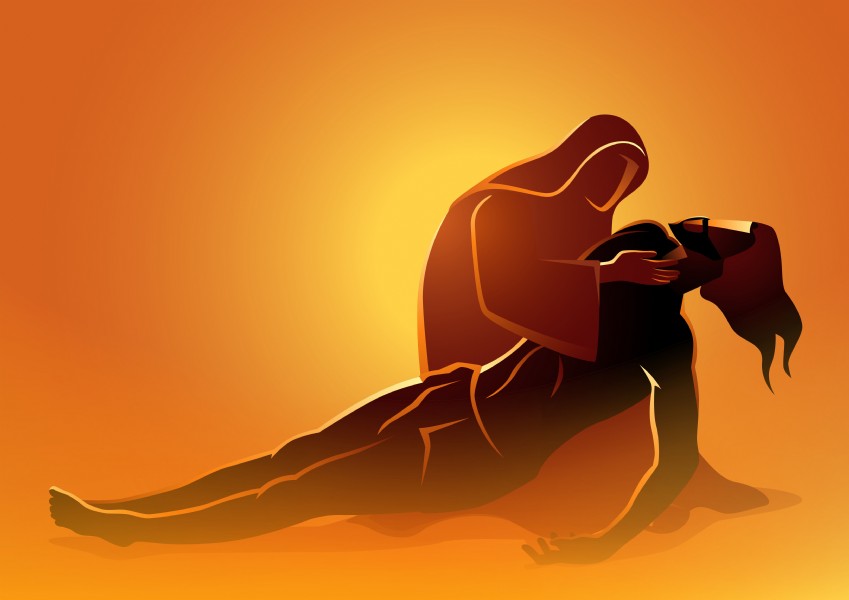 By Minister Juanita Purdy
"Near the cross of Jesus stood his mother, his mother's sister, Mary the wife of Clopas, and Mary Magdalene. When Jesus saw his mother there, and the disciple whom he loved standing nearby, he said to her, "Woman, here is your son," and to the disciple, "Here is your mother." From that time on, this disciple took her into his home." - John 19:25-27
May is the month that we honor mothers throughout the globe. Many countries particularly in Europe and Asia honor the divine role of motherhood in the second week of May as well. That role differs from woman to woman as much as it does from place to place. Overall, we know that the roles of the mother include in some degree: nurturing, nursing, teaching, enlightening, encouraging, reinventing, reinforcing, redirecting, the list does not stop. Neither does being a mother and it is never to just natural born children but it's to the nieces, nephews, godchildren, cousins, grandchildren, abandon children or abused children. It is to the adult children, or just adults, to those who suffered trauma and have lost their way or those who need a friend or an ally. A mother's arms are never to full to hold you close and her heart is never empty, she lets her love surround you. She will never reject the ills of humanity but works tirelessly to be a vessel of healing to all.
In the preceding scripture, we witness the burden of a mother's hearts. Jesus' mother along with His aunt and beloved friends Mary Magdalene and John the disciple stood there in front; watching in what was sure to be gut wrenching pain to see Jesus crucified under the same banner of Love that gave them the courage to stand beside Him. When all others who knew Him; taught and empowered by Him; either had forsaken him or rejected Him; they stood there beside Him unashamed. Even though Jesus had foretold to His disciples what was going to happen; they overtaken by fear and uncertainty remained afar and aloof. Jesus' own siblings, disciples and many followers were either not present or stood at a distance to remain "unnoticeable" by the Pharisees and those who sought to dismantle the Power and Influence of Jesus. However, His mother and the faithful few stayed there to attend His needs. A friend to the end – is the heart of a mother.
Jesus appreciated His mother's love; It was the authentication of the same sacrificial love that sent Him to the Cross. He bared the agony, suffering, and heartache for our greater hope of eternal salvation. His one last deed – was to ask His beloved friend to care for His beloved Mother. Jesus knew the heart of a mother who would risk it all to save their loved one, who would travel far-and-wide, even to the other side of the earth to be there. All in the name of God's Agape Love. He did it for us. Jesus lived that Love and died for it as well. His Love exemplifies the power of Love that radiates from a mother's heart. In the likeness of Jesus' example, true gratitude is to ensure her care in return.